Neal Blaher began practicing law in Philadelphia in 1986 after obtaining a B.A. degree in psychology from the University of Pennsylvania and a J.D. from Villanova Law School. After two years as a Philadelphia lawyer, Mr. Blaher returned to his roots in Central Florida.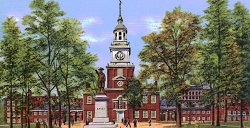 An avid supporter and patron of the arts, and himself a violinist, Mr. Blaher joined what was then the largest and oldest Central Florida law firm that focused on copyright and trademark law.While there, Mr. Blaher launched his nationwide securities arbitration practice in the wake of the stock market crash of 1987 — the first far-reaching market collapse since the Great Depression. He was one of the original members in the early 1990s of the Public Investors Arbitration Bar Association (PIABA), where he spoke on timely topics affecting this area of practice and participated in the organization's early efforts to effect positive change and a more level playing field for individual investors.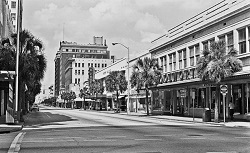 Mr. Blaher's independent spirit and deep, personal dedication to clients prompted his opening of the Law Office of Neal J. Blaher on October 20, 1993.  As a sole practitioner, Mr. Blaher was able to expand the practice into franchise law in the mid-1990s, and to add staff and open two satellite offices on the Florida Space Coast in the early 2000s.
In 2007, Mr. Blaher's former firm invited him back to serve of counsel to the firm. Three years later, however, it became clear once again that clients would be better served by an independent practice.  The Law Office of Neal J. Blaher re-opened in 2010.
END OF AN ERA
The 21st Century witnessed dramatic changes in the practice of law, the American system of justice, and the ideals and sense of humanity of our nation's decision makers.  There was less integrity in the practice of law, far less justice in the courthouses, and diminishing interest in individual rights and compassion for people in general.  As a result, Mr. Blaher decided in the Fall of 2012 to look at and consider different vocations.  Although steps were taken, he was unable to find an opportunity that would allow him to definitively exit from the practice.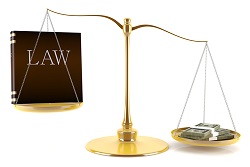 In 2014, Mr. Blaher was notified of an issue The Florida Bar was raising with regard to a transaction in his trust account.  Although the issue was technical in nature and limited in scope and implicated no clients, the Bar refused to discuss the matter, and instead filed a complaint using a procedural mechanism that eliminated Mr. Blaher's right to submit a formal response.  When Mr. Blaher attempted to respond notwithstanding the Bar's action, the Bar blocked publication of Mr. Blaher's responses and thus any opportunity to publicly present the lack of foundation for the Bar's actions.
Having already decided 2 years earlier that he wanted to leave the practice of law behind, and despite client pleas that he contest the matter so that he could continue to represent them, Mr. Blaher declined to participate with the Bar and closed his office.  Consistent with its conduct to that time, the Bar proceeded with the matter without Mr. Blaher's participation despite the closure of the practice.  All this against an attorney with an unblemished record and awards for his accomplishments — including awards received from the Bar itself — over the span of more than 25 years.
Mr. Blaher is now pursuing vocations that interested him even before deciding upon a legal career, and is happy to report that he is once again making a positive contribution to and impact on the community at large — something that had been missing during the final years of his law practice.  Mr. Blaher spent five years working with researchers at the University of Central Florida on psychological issues involving the interaction between humans and technology.  He also has been providing caregiver services to the disabled and the elderly who require assistance with daily tasks.  More recently, Mr. Blaher has provided behavior analysis services to developmentally disabled children. Mr. Blaher also continues his passion for and participation in the musical arts as a violinist with the Central Florida Community Arts Orchestra.
Despite Mr. Blaher's departure from the practice of law in 2014, The Florida Bar inexplicably continued for 6 more years to spend its resources on this no-longer licensed or practicing attorney. The Bar sent copies of its proceedings to both the New Jersey and Pennsylvania attorney regulation bodies (where Mr. Blaher had held licenses but not practiced for over 25 years), as well as Florida's state regulator of mediators, prompting each of those organizations to prosecute their own actions based solely on what transpired in The Florida Bar matter. Mr. Blaher declined participation in these later proceedings as well, beyond sending to these organization copies of the papers he filed at the outset of The Florida Bar proceeding in 2014. Instead, he continues — and has increased — his current, more constructive vocational service to the community.